Reading Time:
5
minutes
Starting a new SaaS business can be an exciting and rewarding venture, but it can also be a challenging one. According to Zippia's data, SaaS revenue is expected to reach $369.4 billion by 2024 & almost 78% of small businesses have invested in SaaS options. From this data, we can see that there is a huge demand for SaaS, but competition in this industry is fierce. In order to succeed in this competitive market, it is essential to have a solid marketing strategy. Many new SaaS businesses fall victim to common marketing mistakes that can hinder their growth and success. In this article, we'll explore 5 marketing mistakes new SaaS businesses make, and provide tips on how to avoid them.
1. Ignoring The Customer
Many business owners are too busy focusing on their service or product that too often, the person they're trying to serve can easily get forgotten about. Introducing new features, adding new functionality and investing in your team are all great ways to grow if done properly, but if you don't focus on what your current client base wants and is telling you, you'll quickly find your churn rates increase and your customer acquisition taking over your incoming MRR.
Not focusing on your customer feedback will, in some way or another, lead to negative word-of-mouth about your business. Customers who have a negative experience are more likely to share their experiences with others. They may talk about your SaaS via social media, tell their business pals (who could have been potential new customers), or they could leave you a negative public review. This loss of new revenue can be huge.
If you take the time to learn more about what your customers want from your product and listen to their experiences there are huge opportunities for growth and expansion.
You can take that valuable data and create new products, add-ons or features that better serve your customers while growing your MRR. With this information, you will be in a far better position to succeed in your marketing efforts, since you've taken the time to really get to know what your ideal customer is looking for.
All of this to say, take the time to understand the needs and preferences of your target audience to be able to tailor your marketing efforts accordingly and you will see substantially better results from your marketing strategies.
2. Failing To Differentiate
It's no secret that the SaaS market is crowded. Many businesses offer similar products and it can be difficult to stand out and get ahead. Having said that, there is still ample opportunity to succeed as a new business, even if you have a ton of competitors. Competitors just mean that there's a demand for what you're selling!
If you aren't the only company doing what you're doing, I can guarantee that you've already had your eye on what your competition is up to. To get ahead, you need to differentiate yourself from others.
There are a ton of businesses out there that get ahead of their competition because their marketing strategies are on point, not necessarily because their product is actually better than their competition. Others genuinely have a better product and their customers know that, and others get ahead because they are just doing things differently.
Doing Things Differently In SaaS
Doing things differently could mean that you market an easier-to-manage pricing structure than your competitors, or you include more in your product or service. Differentiating yourself could simply mean you offer the same product or service as your competitor but you demystify the market and make things simpler for your customers, and that's your USP. Let's face it, there are a lot of confusing SaaS products out there!
You only need to look at some SaaS examples out there to understand how complicated some make it for their customers to understand how the product is going to benefit them. Whether that's complicated pricing structures or not knowing exactly what you're getting for your money from the get-go, there's plenty of opportunity to improve what's already being done.
What can you do differently and how can you provide more value to customers than others in your industry? Include this in your marketing strategy and get the message out there to get ahead of the game.
3. Not Tracking Metrics
SaaS businesses rely heavily on data to measure the success of their marketing campaigns. Failing to track key metrics, such as conversion rates and customer acquisition costs, can lead to wasted resources and missed opportunities. Not tracking key metrics in marketing campaigns is a common mistake that new SaaS businesses make.
By using and analysing data, SaaS businesses can determine which marketing channels, messages, and tactics are most effective in driving conversions and revenue. This information can be used to optimize campaigns and improve ROI. If you're not making data-driven decisions in your marketing strategies you could be wasting money by relying on guesswork. Not only that but if you're not tracking key metrics, you won't know how to repeat a strategy that worked well for your SaaS or which marketing strategies to avoid or adjust.
4. Relying Too Much On Paid Advertising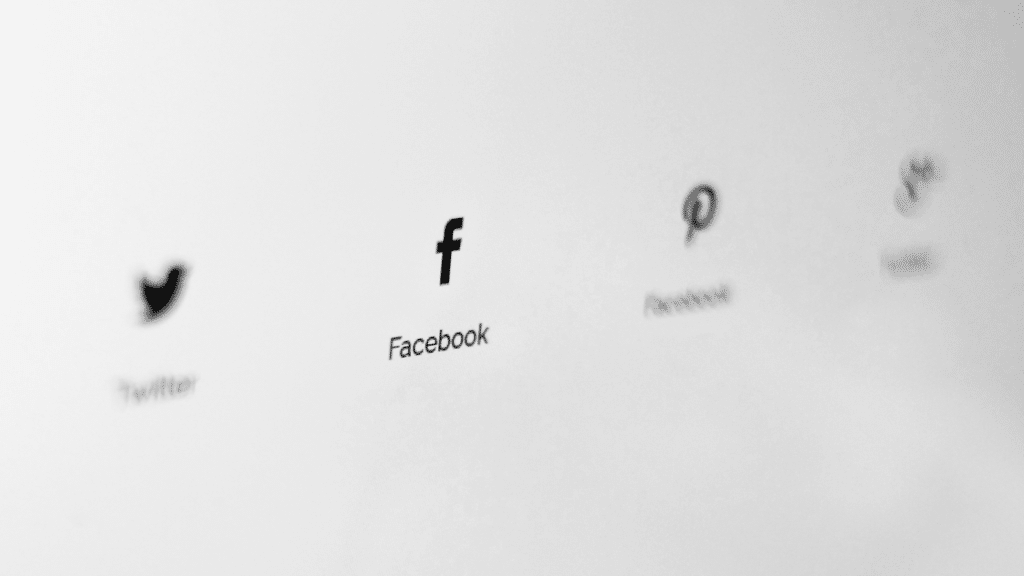 There is nothing wrong with incorporating paid advertising in your marketing strategy for your SaaS business, but over-reliance will kill your budget. Furthermore, paid advertising takes a while to pick up, since you need to be constantly adjusting and adapting your campaigns and really making sure you're targeting and retargeting the right audience.
So whilst there's nothing wrong with using paid ads as part of your marketing strategy, there are other ways you can attract customers to your SaaS.
Content marketing is a strong long-term strategy for your business. There are so many opportunities to write about your product and its features to get it in front of the right audience.
If you don't have the time to write your own content, hire a professional to develop and manage your content strategy – it's worth it!
When starting to write content for your SaaS business, a good simple goal to keep in mind for your first few posts is to identify a problem that your SaaS solves, talk about the problem, and then present your product that solves the problem. Of course, a long-term content marketing strategy takes more than that but it's a great way to just start getting content out about your product. Identify the problem, then solve it for your audience!
Another great SaaS marketing strategy to supplement paid advertising is getting your social media in order! There are plenty of tools that can help you organise your posts, or you can hire a professional Social Media Manager to do the heavy lifting. Either way, if you're looking for some inspiration on what to post on your social media for your SaaS business, here are 29 ideas!
5. Poor Customer Experience
Similarly to number 1 on this list of common marketing mistakes that new SaaS businesses make, number 5 isn't exactly a direct marketing strategy mistake. However, if your customers have a poor experience with your product or your team, you'll lose them to your competitors, and then even your best marketing strategies won't stand a chance once you start getting a pile of bad public reviews.
Given that 91% of consumers between the ages of 18 and 34 trust online reviews as much as they trust personal recommendations (Murphy, 2020), you should be paying close attention to your customer experience processes.
Consider investing in a Customer Success Team early on to manage your customer accounts, and billing queries and to work proactively on recognising upgrade/upsell opportunities as well as to handhold those customers that require a bit more help using your product. Having a few people dedicated to making sure your product users are happy will do wonders for your customer lifetime value.
Conclusion
Overall, avoiding these common marketing mistakes can save you a ton of time and money down the line. You've put a lot into creating an amazing SaaS product that solves a problem for your users, so don't let your marketing strategies let you down!
Have you made any mistakes marketing your SaaS product? What's your current strategy for marketing your SaaS? Let me know in the comments!
Featured Image by Héctor Martínez on Unsplash